We have all types of potato chips in the grocery stores. You want them plain and you can have them. You can also have cheese flavored potato chips or some brands with pepper powder on them. You want the sweet you have them. There are also salty alternatives if you are not a sweet-toothed foodie. With all these options, you will surely find your favorite to munch on every time you crave potato chips.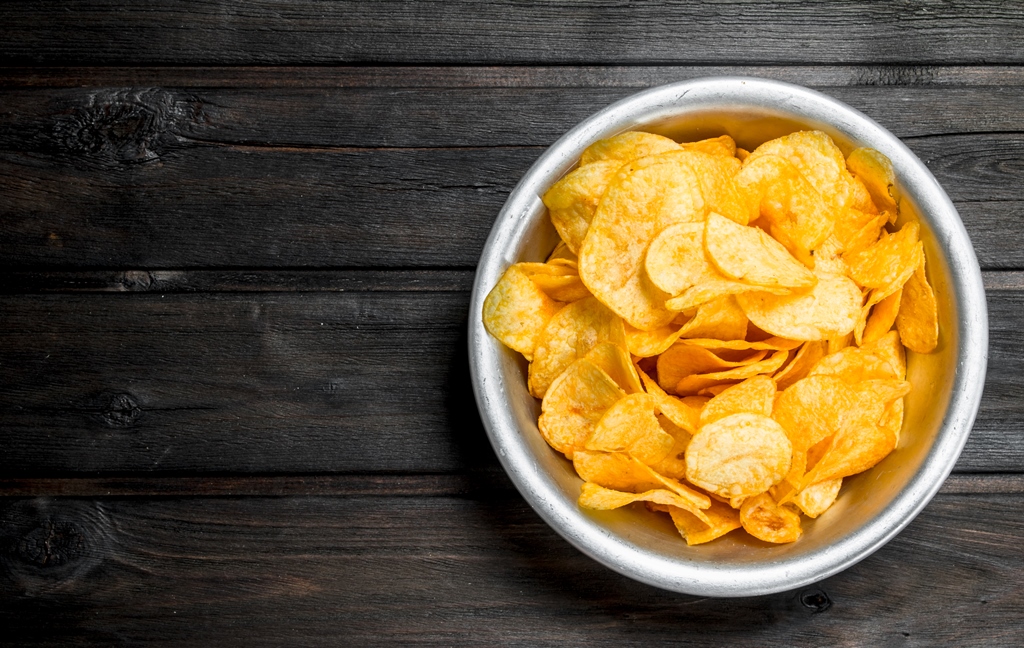 Even if we all know that store-bought snacks are generally enhanced with not-so-healthy flavorings and are overly laden with preservatives, you still buy these snacks because you think we cannot make them. This recipe will prove you wrong.
Print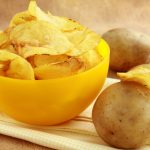 Homemade Potato Chips
---
Author:

Total Time:

1 hour

Yield:

8 1/2 cups

1

x
Description
One thing that may keep you from making your potato chips is that you may think that it requires so much effort and time. This recipe will show that you can have your potato chips in less than an hour. Besides being healthier, it will save you money. You can get some potatoes and you can have potato chips whenever you feel like munching on this all-time favorite snack of many.
And don't worry about your potato chips not as crunchy as those you buy in grocery stores. Following this recipe will assure you of the extra crunch you look for in potato chips.
---
7 pcs. of unpeeled medium potatoes (approx. 2 pounds)
2 qt. of ice water
5 tsp. of salt
2 tsp. of garlic powder
1–1/2 tsp. of celery salt
1–1/2 tsp. of pepper
Oil for deep-frying
---
Instructions
Cut potatoes into very thin slices using a vegetable peeler or metal cheese slicer.
Place thinly sliced potatoes in a large bowl. Add ice water and salt and soak for 30 minutes.
Drain potatoes, place on paper towels, and pat dry.
Combine the garlic powder, celery salt, and pepper in a separate small bowl and set aside.
Heat 1-1/2 in. oil to 375° in a cast-iron or other heavy skillet.
Fry potatoes in batches until golden brown or about 3-4 minutes. Stir frequently as gently as possible not to tear the potato slices.
Remove from skillet using a slotted spoon and drain on paper towels.
Immediately sprinkle with seasoning mixture before serving.
If you want to store some, use an airtight plastic container.
Notes
Choosing fresh potato is important when cooking potato chips. So when buying, you should see to it that the potato is firm and not sprouted. When the potato is fresh and you soak the sliced potato in ice water to remove some of the starch content, you are making sure that your potato chips will be crispy.
To keep the crispiness of your chips, remove the excess oil by placing the chips on paper towels right after frying and store them in an airtight plastic container.
Can also be done in an air fryer!
Prep Time:

30 minutes

Cook Time:

5 minutes/batch
Try this recipe for your family to keep them away from unhealthy snacks. You can add on the potatoes so there is something for everybody. Because potato chips can be partnered with any drink or beverage, you may not worry about what to serve for a snack to your loved ones.