Cooking is an important lifestyle skill. It's more than just a chore that you do- it's an activity which you can teach. Cooking helps you develop creativity, and through cooking, you will find your personality and passion. Trust me, you will never starve yourself if you know how to cook. Even with a lack of ingredients, whatever you have there in your kitchen or your fridge, your creativity and passion will make the most out of it. 
In this article, we will talk about two styles of cooking with their differences- where they are inspired and how they have come to life.
American Italian Cooking and True Italian Cooking is a battle of harmony versus abundance. These two are quite similar but not really.
Origin
American Italian Cooking is an Italian cuisine that is inspired throughout the United States of America. It was adapted and been shaped by various immigrants and their successor called Italian Americans. Distinctive types of Italian culinary tradition have been brought when the immigrants from different regions in Italy settled throughout the different parts or regions of the United States.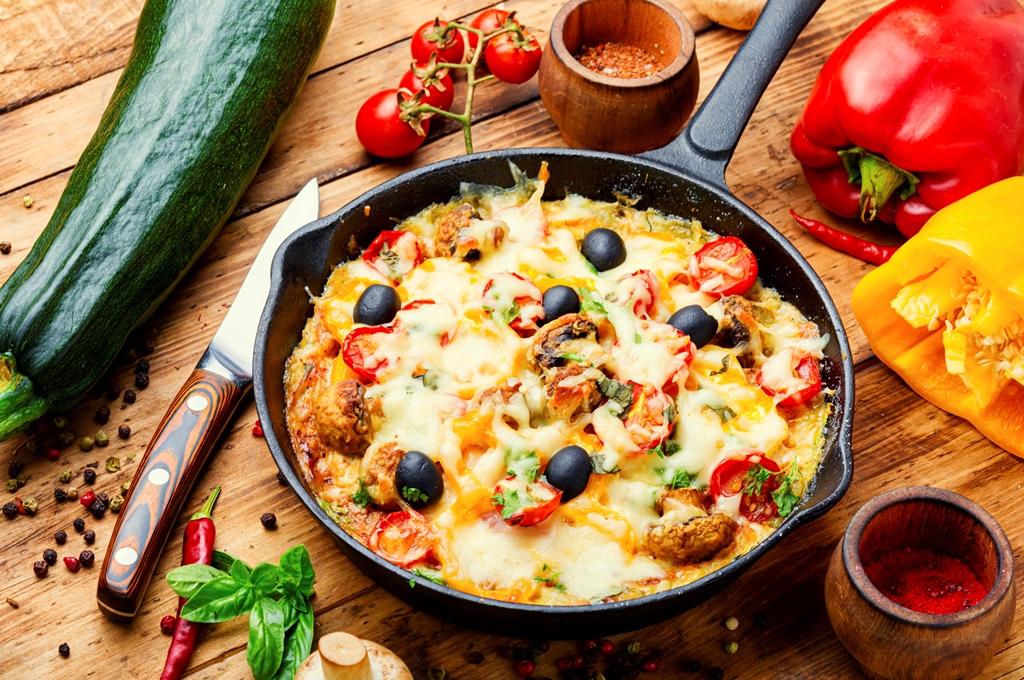 Later on, these foods and recipes from Italian descendants are developed through new favorites for the US citizens and later for Americans all over the world. Well-known chefs and cooks working in American Italian cooking includes;
Giada De Laurentiis

Mario Batali

Michael Chiarello

Frank Pellegrino

Rocco DiSpirito

Tom Colicchio

Lidia Bastianich.
Italian Cooking or Italian Cuisine is a Mediterranean cuisine and is the most copied cuisine in the world. It was first developed across the Italian Peninsula that consists of recipes, cooking styles, and techniques. Italian cuisine is known for its regional diversity especially between the north and the south of the Italian peninsula. It doesn't have a single taste as it offers abundance. Because of its popularity, the United States is greatly influenced.
It was known for its simplicity as many dishes have only two to four main ingredients. Italian cooks rely so much on the quality of the ingredients rather than on complex preparations.
The potatoes, tomatoes, capsicums, maize, and sugar beet are later introduced when the colonization of Americans occurred and there is a significant change in their cuisine that is established in the 18th century.
Renowned chiefs and cooks in Italy include;
Massimo Bottura

Giada De Laurentiis

Fabio Viviani

Gennaro Contaldo

Giorgio Locatelli

Giorgio Locatelli

Giorgio Locatelli

Gino D'Acampo
Distinctive Features 
"Italian American Cuisine"
The foods you know such as meatballs, spaghetti, marinara sauce, chicken parm, baked ziti, garlic bread, and pizza are all original inventions of Americans. They have little to no resemblance to that of Italian Cuisine.
In Italian American Cooking, they use more garlic, more sauce, and a large amount of cheese and meat. The dishes are also more cooked like the baked ziti and manicotti which are the best and popular baked dishes in America.
Top 5 Best Restaurants in Italian American Cuisine
Quince (San Francisco, California)
Fresh Run Farm sunchoke with pomegranate and Castelmagno cheese
Vetri Cucina (Philadelphia, Pennsylvania)
Sweet onion crepe with white truffle fondue
Spiaggia (Chicago, Illinois)
Bestia (Los Angeles, California)
Roasted marrow bone with spinach gnocchetti
Del Posto (New York, New York)
Tuscan shellfish stew with a squid ink fritter
"Authentic Italian Cuisine"
If American Italian cuisine looks like a lot more grandé, Italian cuisine, on the other hand, is known for its simplicity. As I have mentioned above, they rely chiefly on the quality of ingredients, not on preparations.
Italian Cuisine is voted repeatedly as the best cuisine in the whole world. If you are to describe Italian cuisine, it's bold and satisfying even without having many and heavy ingredients. "It's very rich and textural and uses a whole palette of flavor" stated Chief Michael Chiarello.
They go for the freshness of the ingredients. Every bite of the dishes is fresh. It's as if it's collected and served straight from the farm.
When you think of Italy, pizza is what comes first to mind. Although a variety of pizza can be found in Italy (it has a variety to fit into the modern taste), a classic Naples pizza is the symbol of the simplicity of Italian cuisine.
Top 5 Best Places to Eat Italian Cuisine
Naples, Italy
Bologna
Milan
Rome
Tuscany
Final Thoughts
America and Italy are both beautiful countries with variations of cuisines. Regardless, different people have different tongues- with different tastes. Bringing these two in the battle of "Best Cook" is futile. Why not try them one by one? For sure, you won't regret trying what they can offer.