Introduction
In this article, we'll be reviewing the best air fryers for healthy cooking, helping you make informed decisions for a healthier lifestyle. Air fryers have become increasingly popular, thanks to their ability to cook food using minimal oil while still delivering that crispy, delicious finish.
The health benefits of air frying compared to other forms of cooking are significant. By using hot air circulation technology, air fryers drastically reduce the amount of oil needed for frying, resulting in meals with lower fat and calorie content. This reduction in oil consumption promotes heart health by decreasing the intake of unhealthy saturated and trans fats, which are known to raise cholesterol levels and increase the risk of heart disease. Furthermore, air frying helps retain essential nutrients and vitamins in your food, contributing to a more balanced and wholesome diet.
Aside from the health advantages, air fryers are known for their convenience and versatility. These appliances often come with various cooking functions, such as grilling, roasting, and baking, making them a valuable addition to any kitchen. Here are our top five air fryers based on their quality and value.
Here are our top five air fryers based on their quality and value.
Philips Premium Airfryer XXL (HD9650/96): The Ultimate Family-Friendly Choice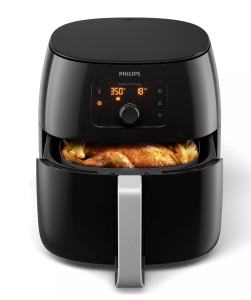 The Philips Premium Airfryer XXL is our top pick for healthy cooking. Its Twin TurboStar technology delivers perfectly cooked food with up to 90% less fat compared to traditional frying methods. With its spacious 3-pound capacity, it's perfect for families or large gatherings. The digital display and multiple cooking pre-sets make it easy to use, while the dishwasher-safe parts ensure hassle-free cleaning. Although it's more expensive than other models, its performance and durability make it well worth the investment.
COSORI Air Fryer Max XL: The Best in User-Friendly Functionality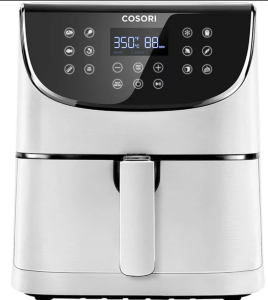 COSORI's Air Fryer Max XL stands out for its user-friendly design, boasting a large LED digital touch screen with 11 pre-set cooking functions. Its 5.8-quart capacity is suitable for cooking meals for 3-5 people, and the non-stick basket is easy to clean. The COSORI Air Fryer offers excellent value for money, considering its efficient cooking, sleek design, and versatile cooking options.
Ninja Air Fryer (AF101): The Budget-Friendly Pick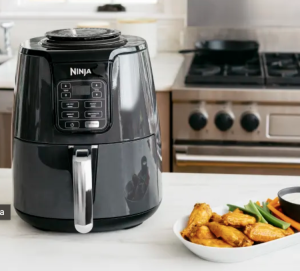 The Ninja Air Fryer offers fantastic value without compromising on quality. This 4-quart air fryer has a temperature range of 105°F to 400°F, perfect for various cooking methods, including dehydrating. It also features a non-stick ceramic-coated basket and a dishwasher-safe crisper plate. Its budget-friendly price tag and efficient cooking capabilities make it a popular choice among health-conscious consumers.
Instant Pot Vortex 4-in-1 Air Fryer: The Space-Saving Multi-Cooker
Instant Pot's Vortex 4-in-1 Air Fryer is perfect for those who want an air fryer that can do more than just fry. With its four built-in smart cooking functions-air frying, roasting, baking, and reheating-it saves both counter space and money. The 6-quart capacity is ideal for small to medium-sized families, and its user-friendly interface makes it easy to use. The dishwasher-safe parts make cleanup a breeze, adding to its overall appeal.
GoWISE USA 8-in-1 Digital Air Fryer: The Most Versatile Choice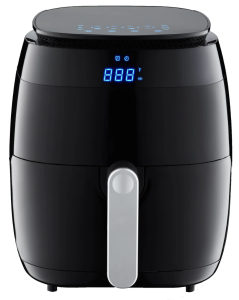 GoWISE USA's 8-in-1 Digital Air Fryer offers unparalleled versatility, with eight cooking pre-sets ranging from air frying to baking, grilling, and more. Its 5.8-quart capacity can accommodate meals for 3-5 people. The non-stick basket is FDA-certified and PFOA-free, ensuring safe and healthy cooking. The attractive price and functionality make it a popular choice for those seeking a multi-purpose air fryer.
Conclusion
Choosing the best air fryer for healthy cooking depends on your budget, family size, and cooking preferences. Our top five picks cater to different needs and budgets, ensuring you can find the perfect match for your healthy cooking journey.  With this guide, we hope you find the best air fryer to suit your needs, providing a healthier and delicious cooking experience.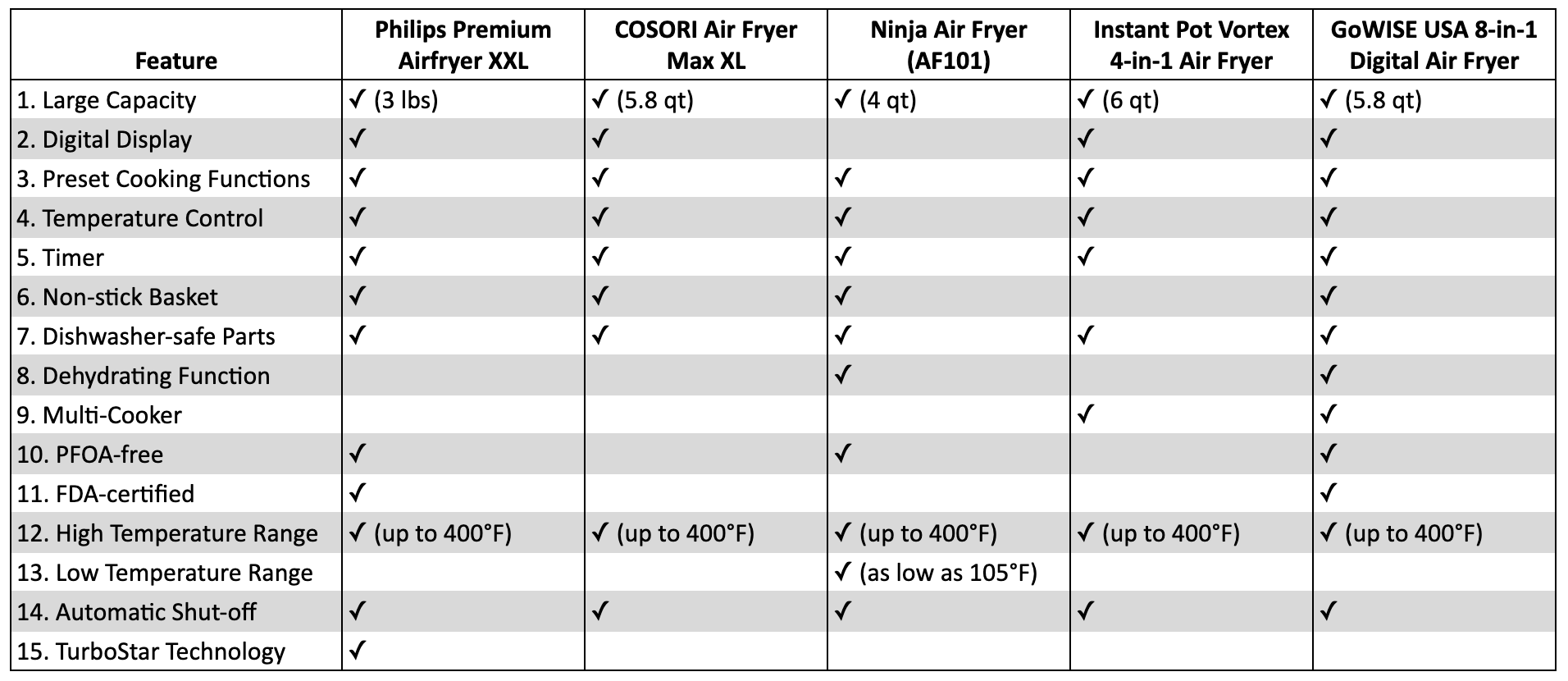 Keep visiting DayToDayRecipes.com for more kitchen tips and tricks, helping you make the most of your culinary adventures!